39th EPA Network plenary, Brussels
Executive Director of the European Environment Agency (EEA), Hans Bruyninckx, welcomed participants to the 39th of the Heads of European Environmental Protection Agencies' Network (EPA Network) taking place on 21-22 March 2023 in Brussels. Around 60 participants representing almost 30 European countries were gathered at the meeting.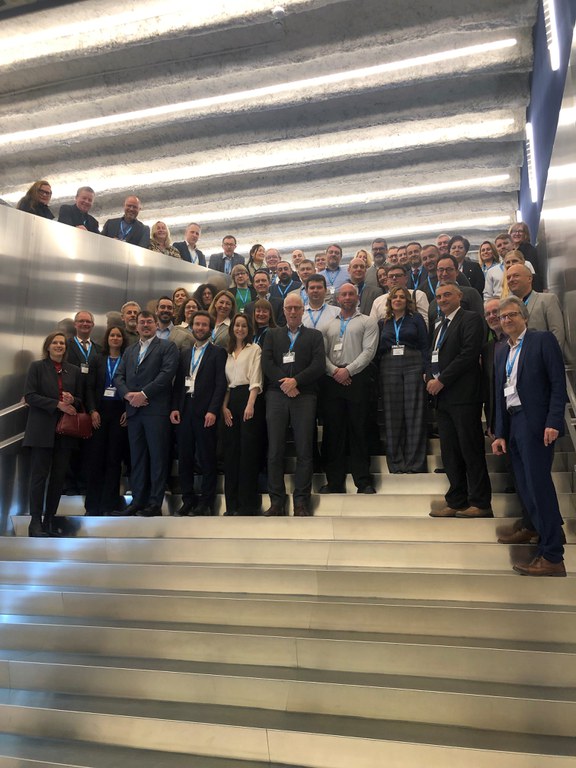 Heads of EPAs received short updates on ongoing and future European environmental and climate policies from Patrick Child, Deputy Director General of European Commission DG Environment and Luca De Carli, Head of Strategic communication, Legal & Institutional, European Commission DG CLIMA. Hans Bruyninckx presented recent EEA activities before the plenary had and open exchange on current European policy developments and areas of interest.
For the next session on network activities, participants received an overview of recent network priorities and activities since the last meeting from the EPA Network Secretariat, Mari Erlandsen. A series of interventions followed for Heads of EPAs to provide input and feedback to ongoing network activities; Gilles Gantelet (Director for Policy at the European Commission, DG Environment) shared an update from the DG ENV Task force on Environmental damage in Ukraine before Miroslav Havranek (Director, CENIA) presented the newly formed Interest group on Ukraine. Eeva Primmer (Research director, SYKE) and Stephan Bartke (German Environment Agency) presented an update of the EPA Network Interest group on Sustainability Research. Hans Bruyninkcx presented the new report from the Interest group on Green and Circular economy on Socio-economic indicators, and Verena Ehold (Managing Director, Environment Agency Austria) shared an update from the Interest group on Green Finance. Leif Schulman (Director General, SYKE) presented plans for the upcoming 40th EPA Network plenary in Helsinki on 28-29 September.
In the afternoon session, Heads of EPAs discussed integrated State of the Environment assessments. Riyong Kim (Head of Sustainability Transitions, EEA) and Jock Martin (Head of Coordination, Networks and Strategy, EEA) presented the upcoming The European environment — state and outlook 2025 (SOER 2025), and Veronika Hunt Šafránková (Head, UNEP Brussels) introduced UNEP's "World Environment Situation room" and its links to the upcoming 7th UN Global Environment Outlook (GEO-7). Ellen Hambro (Director, Norwegian Environment Agency), Björn Risinger (Director General, Swedish Environmental Protection Agency), Maria Siclari (President, ISPRA) and Micheál Lehane (Director of the Office of Radiation Protection and Environmental Monitoring‌, Irish EPA) presented experiences with national State of the Environment knowledge and services. Plenary participants shared experiences and discussed challenges and opportunities in state og the environment monitoring and analysis, as well as opportunities for cooperation and mutual learning before finally sharing topics to be addressed in future meetings.
On the second day of their plenary, Heads of EPAs took part in the high-level European Environment Network Conference 2023 organised by the EEA.