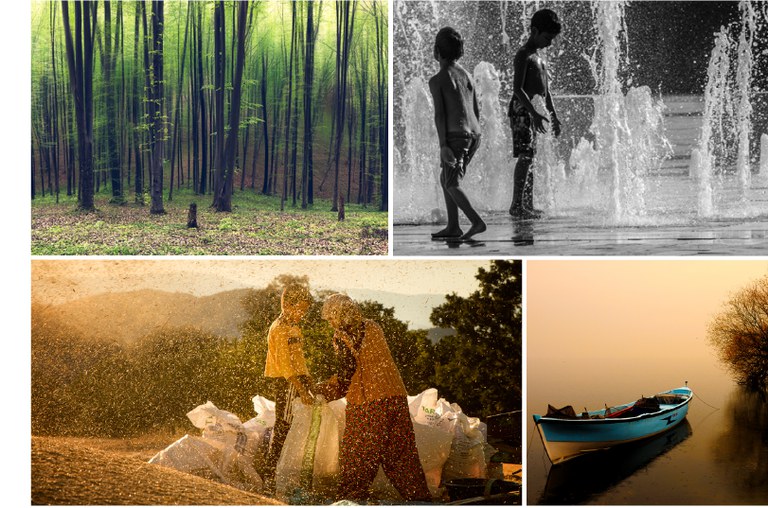 Our group is an informal network of Europe's Environmental Protection Agencies.
We believe that exchanging our experiences at a strategic level improves our work for the environment and strengthens our shared environmental agenda.
Connect with us through our secretariat
37 European countries
Since establishing the network in 2003, it has grown to include the Heads of Environmental Protection Agencies and similar organisations from 37 European countries, including the European Environment Agency (EEA).
The diversity of our member organisations in terms of role, mandate and national contexts allows us to explore different approaches to European environmental legislation and issues of common concern.
View the full list of EPA Network members
Engaging with stakeholders
Gathering know-how and best practices from implementation of environmental policies and state of the environment reporting is highly beneficial for the day-to-day work of our environment agencies.
To make sure our policy relevant technical work reaches other key stakeholders, we organise ad hoq meetings and events and share our views in letters and statements.
View the full list of reports and letters from the EPA Network
We also work closely with other environmental networks. Both the European Union Network for the Implementation and Enforcement of Environmental Law (IMPEL) and the European Network of Heads of Nature Conservation Agencies (ENCA) are closely linked to our network activities.
Cooperation and dialogue
The structure of the EPA Network and our working groups is voluntary, informal and flexible to ensure we are constantly fulfilling our goals and meeting evolving needs and emerging issues. We always strive to minimise our environmental impact and use web based meetings as much as we can.

There are currently ten Interest groups where EPA network member organisations cooperate on environmental issues of interest. In addition to the graphic above, a group on Environment and Tourism and Carbon Capture and Storage has been established.
All photos on the EPA Network website are finalist entries in the European Environment Agency's photography competitions. 
From top left: Erno Endre Gergely, NATURE@work /EEA, Enikő Benedek, My City /EEA, Burcu Emektar, Sustainably Yours /EEA, Serdar Şeker, WaterPIX /EEA, Arif Miletli, Sustainably Yours /EEA, Rosana Grecchi, Sustainably Yours /EEA, Gabor Szerencsi, WaterPIX /EEA, Martina Žoldoš, Environment & Me /EEA, Ergys Gezka, EEA Waste smart 2013, Stephen Mynhardt, Environment & Me /EEA, Zehra Coplu, Sustainably Yours /EEA, Roberto Pestarino, Environment & Me /EEA